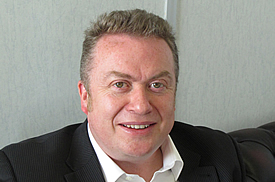 Like most of the British public, I have the highest regard for serving and ex members of all our armed forces. As a Council we try to translate this support into practical measures such as offering work experience as part of the transition to civilian life via our partnership with MoD Recovery Career Services or providing free access to our leisure centres for serving armed forces personal who are from the District. I also regularly attend the Armed Forces Working Group for Staffordshire and am the Council's Armed Forces Champion. Whether you are currently serving in the Armed Forces, are about to leave or if you have recently left you may need advice and support on issues such as housing and I consider that it is important that we provide support and advice as required in these circumstances.
As a Council we know your families and in some cases carers may also need support. We have designed these web pages to bring together and signpost information that we hope will be useful to you and your family.
Should you encounter any difficulties or have any negative experiences in accessing services from the Council or any of our partners we want to know so please take a few minutes to e-mail my office at tonymcgovernpa@cannockchasedc.gov.uk and I will personally look at any concerns where you do not consider that we have done what we should and you will receive a response from me.
Tony McGovern
Managing Director