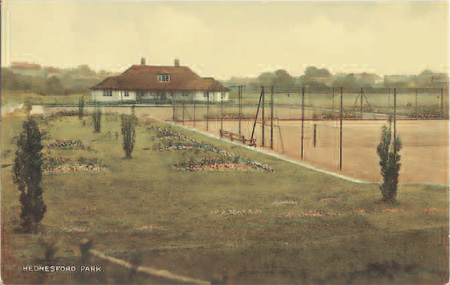 A postcard of Hednesford Park c1931. As you can see, the scene is little changed today. Image courtesy of Ray Smith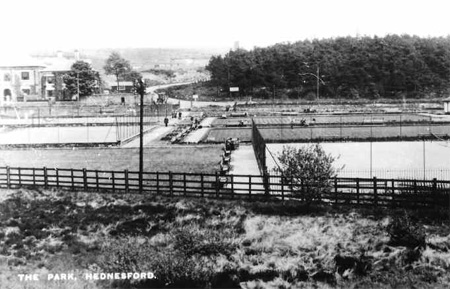 Looking across Hednesford Park towards Hednesford Hills. The road near the centre of the image, winding into the distance, is now known as Valley Road. Once the site of a colliery, today it is a mainly residential area and the location of the Museum of Cannock Chase.
Image courtesy of the Museum of Cannock Chase
Hednesford Park
From pool…
The whole of Hednesford Park was once Hednesford Pool, a large body of water that covered 27 acres of land. The 1834 edition of White's History Gazetteer & Directory of Staffordshire tells us that the pool abounded in pike, perch and roach.
In 1874 a coal mine was opened on the opposite side of the road in a valley behind Cockpit Hill on Hednesford Hills (a few hundred metres away). It became known as the Valley Pit but was originally called the Pool Pit because the pool still remained. However, in order to prevent the mine flooding, the colliery company diverted the brook that fed the pool. As a result the pool began to dry up and by 1900 it had dried up completely.
…to park

Some years later, in 1931, Hednesford Park was opened. It was handed over to the local Council by Cannock Chase Miners' Welfare Committee. Funds for the park had been raised over a number of years by placing a levy of one penny per ton on all coal produced by local mines. By 1930 some £15,000 had been collected. During the opening ceremony, Colonel Williamson, chairman of the
committee, declared that he 'hoped the ground would be appreciated and be a big success and a blessing to the people of Hednesford'.
The new park had two bowling greens, eight tennis courts, putting greens, a cricket pitch and a pavilion with changing facilities. Although the putting greens and cricket pitch have now gone and the original pavilion has since been replaced, the park remains largely unchanged.
The information about the park has been provided
courtesy of Anthony Hunt.
Hednesford War Memorial

Hednesford war memorial stands on the opposite side of the road (the Rugeley
Road), on the edge of Hednesford Hills. It was erected to pay tribute to local people who gave their lives during the Great War.
At a committee meeting on 31 May 1920, three suggestions for ways of commemorating the war dead were made. A monument on Hednesford Hills
was proposed, as was a public hall, and lastly, conversion of this site into a lake or park with an adjoining monument.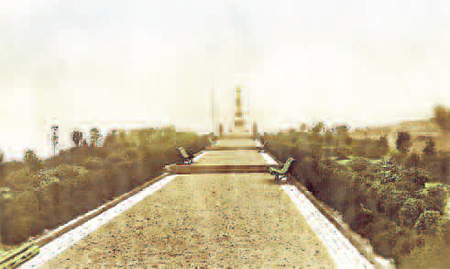 The war memorial site as it looked c1932.
Image courtesy of the War Memorial Preservation Society.